Preventative Maintenance
All Humble auto repair mechanics can definitely agree that a lot of the problems they are constantly having to repair are problems that could have been avoided just by proper vehicle maintenance.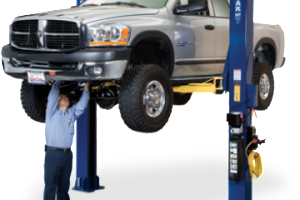 When you pull up to a red light and you hear a vehicle's brakes squealing bad or you hear a screech from under their hood; you can almost bet that they aren't taking proper care of their vehicle! Whether it's just having a belt repaired because it's worn and cracked, or properly repairing brake pads / rotors when it's time; the results of not doing these tasks can be extremely costly!
If you've experienced any of these problems and you're looking for an Humble auto repair shop, you can always reach us at: 281-964-2886 for a free estimate. We'll try to get you in and seen as soon as humanly possible! If you're in a pinch we can help you with scheduling a tow or scheduling an appointment online.
Preventative Maintenance Tips 101
So with that being said, here are some excellent tips to keep in mind for maintaining your vehicle and avoiding all of those costly mistakes that can cost you thousands more than expected.
Spark Plugs: Checking and maintaining your spark plugs can be a very simple task to check that can ensure that your vehicle always starts properly. If your spark plugs are soiled then you could be left out in the middle of no where while your vehicle fails to start.
Headlights: This one is pretty simple as well and easily noticeable. Always make sure your headlights are working properly to ensure you can view objects from a safe distance + avoiding getting some costly traffic tickets!
Air Filters: Making sure your air filters are clean and effective is imperative for your engine's performance and your own health. Air filters remove toxins from your cabin air as well as assist the engine in running smoothly. An old, dirty air filter in your vehicle is the equivalent to trying to breathe while having a mouth full of cotton balls…no good!
Belts: Always make sure to check your belts and ensure that they're not cracked or frayed. This is very dangerous and can also cause you to be helpless while you car doesn't start.
Oil Change + Transmission Fluid Checks: By having regular oil changes + transmission fluid checks, you can avoid some very serious repair costs! You should be getting your oil changed once every 3,000 – 5,000 miles and transmission fluid flush every 25,000 – 30,000 miles. Transmission issues don't go away on their own and when left untreated, you're liable to end up with a new transmission and a $4,000 bill!
Whitty'z Humble Auto Repair Shop
We are owner operated and customer service oriented. Our goal is to build your trust so we can fix your vehicle and give you a great experience time and time again. We believe in REAL customer service So, at Whitty'z Humble Auto Repair if you call between 8-6 pm Monday- Saturday you will get a conversation and not an answering service. Give us a chance to earn your business and your trust. You deserve quality service and integrity in your Humble auto repair facility. We know that your vehicle is one of your most important possessions and we treat it like our own.